The Future of LoRa®
Download our infographic today!
The past couple of years have illustrated just how critical data and the Internet of Things are in answering many of humankind's biggest challenges such as handling the immediate threat of COVID-19, or to manage our long-term impact on the planet which we all share.
Even with all of this growth and adoption, we really are just at the very beginning of the journey for LoRa and the LoRaWAN® standard. Well positioned in terms of cost, performance and deployment flexibility compared to outdated legacy technologies, the LoRaWAN ecosystem continues to expand and introduce enhancements for developers to deliver more innovative solutions to solve their customers' problems.
Download "The Future of LoRa Infographic" to learn more.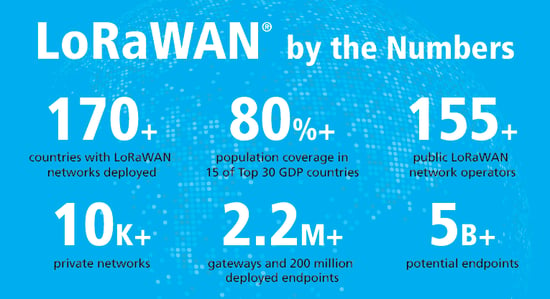 Semtech, the Semtech logo and LoRa are registered trademarks or service marks of Semtech Corporation.