LoRa® Devices: Smart Cities of the Future

Download the e-book today!
According to United Nations estimates, nearly 70% of the world's population is expected to live in cities by 20501. Many municipalities are integrating low power wide area networks (LPWANs) to digitally transform citywide infrastructures to make smarter decisions about services needed to effectively meet this urban influx.

Smart solutions are only as good as the technological infrastructure supporting them. LoRa® devices and the LoRaWAN® standard have become the solution of choice for Internet of Things (IoT) transformation due to their ability to transmit information across long ranges, in dense city centers and through heavy walls.

This e-book details four smart city applications that improve and streamline day-to-day operations, enhance public services and enable a better life for everyone.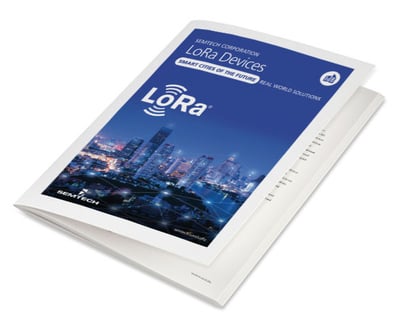 Semtech, the Semtech logo and LoRa are registered trademarks or service marks of Semtech Corporation or its affiliates.