LoRa® Devices: Smart Home Business Case Overview
Download our e-book today!
The increasing proliferation of smarter, connected technologies for the home is a global phenomenon. From smart kitchen appliances to voice assistant-enabled lighting, consumer electronics companies are leveraging the Internet of Things (IoT) to connect everyday devices to the Cloud and create new experiences for consumers at a rapid pace.

Semtech's LoRa® devices and the LoRaWAN® protocol address the connectivity challenges of traditional platforms. As many applications extend to the periphery of the home or into the yard, LoRa-based solutions offer the capability to connect these devices to the same platform as those indoors, where the range of legacy systems falls short.

Download this e-book to learn how LoRa devices are being utilized to create efficient and sustainable homes that reduce homeowner expenses.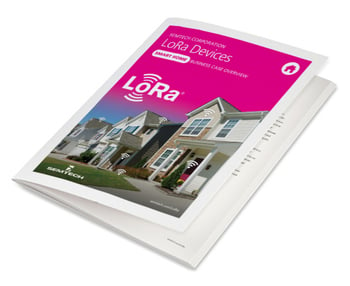 Semtech, the Semtech logo and LoRa are registered trademarks or service marks of Semtech Corporation or its affiliates.