LoRa® Devices: Smart Planet Use
Case Overview

Download our e-book today!
Sustainability is gaining momentum. Consumers increasingly prefer products and services from companies that embrace conservation practices, and more organizations are looking for ways to reduce the environmental and social impact of their operations. This mindset is driving increased development for new smart planet solutions, many of which utilize the Internet of Things (IoT).

Semtech's LoRa® devices and the LoRaWAN® protocol serve as the building blocks for connected applications, providing the ability to operate over long distances using a fraction of the power that other LPWAN platforms require. From preserving natural resources to tracking endangered species to reducing food waste, LoRa is solving real world challenges.

Download this e-book to learn how LoRa devices are being utilized to create a sustainable and smart planet with featured solutions from ecosystem companies including Axino, Birdz, Smart Parks, and WaterBit.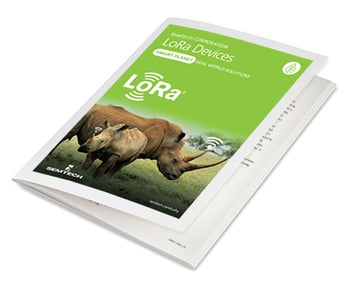 Semtech, the Semtech logo and LoRa are registered trademarks or service marks of Semtech Corporation or its affiliates.